Magnetotelluric
Studies
Group
(
GMTS
)
field
works
.
From 10 to 30 of June 2020, of MTS Group in consist of two teams performed MT soundings on 21 points of «Central» (С1-С4, С6 - С11) and «Еаsт» (Е1-Е9, Е17- Е

18) profiles.
Such monitoring observations have been performed on the territory of Bishkek Geodynamic Proving Ground and according "East" and "Central" profiles of Kentor mountain area since 2012, with using of Phoenix MTU-5 and MTU-5A measuring equipment.
The works were preceded by calibration of recorders and sensors of MT stations, the testing of measuring complexes to identity of MT-field registration, verification of compasses and templets. These works were performed at C8 and E5 points. At all observation points, the working record was presided of control records for 40 minutes to estimating of the noise level and settings of recording parameters. The electrical components of MT field were measured with using of equipment by 50-meter electric dipoles. Magnetic field components were measured with using of MTC-50 induction sensors. The dipoles were earthed by nonpolarizable electrodes by the "electrode to electrode" principle with previous observations at all sounding sites. Duration of MT-field registration at each observation site was 15 – 16 hours.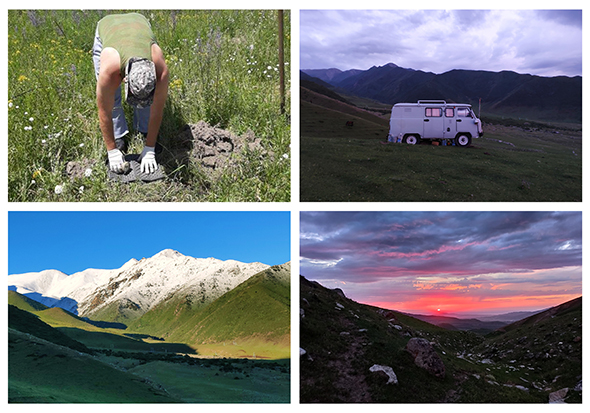 Last Updated on Thursday, 02 July 2020 10:09
The Organizing Committee of XI INTERNATIONAL YOUTH CONFERENCE «MODERN EQUIPMENT AND TECHNOLOGIES IN SCIENTIFIC RESEARCH», which was planned for 22 – 24 of April 2020, and was held by correspondence due to volatile epidemiological situation, announces the publication of Conference Book: Современные техника и технологии в научных исследованиях: Сборник материалов XII Международной конференции молодых ученых и студентов. – Бишкек: НС РАН, 2020. – 481 с. ISBN 978-9967-12-861-3
The content of the Conference Book you can find here:
Full version of the Conference Book can be found on the Conference website in «Архив» area.
We wish you all success and high spirit,
Academic Secretary of RS RAS, deputy chair of XI INTERNATIONAL YOUTH CONFERENCE «MODERN EQUIPMENT AND TECHNOLOGIES IN SCIENTIFIC RESEARCH»
Last Updated on Wednesday, 01 July 2020 14:40